Vacuum Components for Automation & Vacuum Systems
Vacuum Lifting Equipment & Manual Handling Systems
Hovmand Mobile Lifters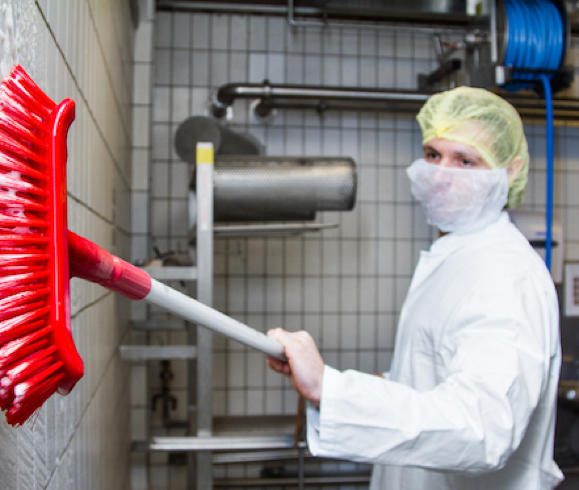 DAB Hygiene Solutions
STS Lifting Equipments
Providing Innovative Automation Solutions & Vacuum Lifting Devices
Work with a team who understands your needs. DAB Technology are the preferred providers of cutting-edge products and services relating to vacuum materials handling and automation. With global reach and strong partnerships with leading manufacturers, we deliver precisely the solution your business has been looking for.
Offering our customers more
DAB Technology supplies a wide range of vacuum solutions from vacuum components for automation (pumps, suction cups, pads, ejectors) to vacuum lifting equipment (lifters, crane systems, manipulators) to full customized vacuum systems as well as special components (vacuum clamps, conveyor belts). Our product range has been carefully chosen in order to offer our clients everything they could need to achieve their unique goals. Whether you're striving for greater reliability or enhance transparency, we have the solution for you.

Based in Singapore, DAB Technology provides our product range across the broader Asia Pacific, helping businesses throughout the region access state-of-the-art systems and industry-leading knowledge. We understand the highly diverse nature of our clients, and we are passionate about working collaboratively to build bespoke and targeted solutions that address our clients' needs.
DAB Technology is the sole distributor of international top brands such as Palamatic, DVP, Hovmand, FBK and more in Asia Pacific. Our close partnerships ensure that we can quickly and efficiently provide the best quality material handling products and services to consistently exceed our customers' expectations. If you're looking for a reliable partner work with DAB Technology.
The smarter choice
Discuss your needs with the experienced and knowledgeable team at DAB Technology and discover why so many organisations across Asia Pacific choose us as their preferred supplier of automation solutions and vacuum lifting devices.
Browse our extensive catalogue or get in touch via email at enquiry_sg@dabtech.net or over the phone on +65 6891 3286 and let us assist you. Browse catalogues here.
03/12/2019
Manufacturing Indonesia 2019
DAB Technology is participating in Manufacturing Indonesia from 4 – 7 December 2019 at the Jakarta International Expo! Do drop by to show your support at booth D1-8111 at the Singapore Pavilion!
01/01/2019
FBK Distributorship Vietnam
We are proud to announced that DAB has just clinched the distributorship for FBK range products for Vietnam. FBK has been manufacturing brushes since 1887 and has been the No 1 choice exclusively for the profession market focusing on cleaning and handling in the food & drink, pharmaceutical, hospital & chemical industry. Wide varieties of brush wares like brushes, squeegees, shovels, wall storage systems in all 10 colours. FBK has considered product safety to be a high priority and have developed items in metal and x-ray dateable materials providing that extra product assurance.
05/09/2017
DAB Hovmand Distributorship
DAB new distributorship from Hovmand is gaining momentum! Find out how world-class made in Denmark lifters and lifting tools can meet your business needs in clean room environments, especially in the food and pharmaceuticals industry. Find out more from our website or visit us at the upcoming ALLPACK 2017.
25/6/2019
Food and Hotel Indonesia
DAB Technology is participating in the Food and Hotel Indonesia (FHI) Show from 24 – 27 July 2019 at the Jakarta International Exhibition Halls! Do drop by to show your support at booth 3211 of the Singapore Pavilion!
25/6/2019
Food and Hotel Malaysia
DAB Technology is participating in the Food and Hotel Malaysia (FHM) Show from 24 – 27 September 2019 at the Kuala Lumpur Convention Centre! Do drop by to show your support at booth 6021 of the Singapore Pavilion!
25/6/2019
AllPack Indonesia
DAB Technology is participating in the AllPack Indonesia Show from 30 October – 2 November 2019 at the JIExpo, Kemayaran Indonesia! Stay tuned for more updates on our booths.
October 2017
FBK Distributorship
August 2017
Lifting and Gripping have never been this easy
March 2017
Food and Pharmaceutical Industry