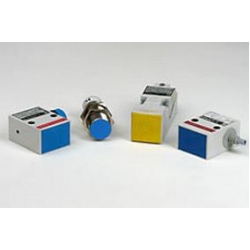 NON-FERROUS METAL
Inductive proximity switches for machines and plants are non-contact- and contactless operating sensors for the movement of drives and mechanical components, which are not subject to mechanical wear. They are mainly used as limit switches, but due to their robustness (completely moulded) and their high switching frequency they can also be used for many other tasks, for example as pulse sensors for the rotational speed detection.
They are preferably used where high switching frequencies and operating speeds, switching point precision and reliability, operation under less favourable conditions (e. g. under water) and high durability are required.
Klaschka launched the first inductive proximity switch already in 1964. Today the sensor range includes more than 1,500 different types. The types specified here represent a selection and are usually available from stock. In addition we offer a large number of standard- and customer-specific executions, whose technical data we gladly send our customers on demand.
sturdy
high switching frequencies
high load currents
safe against short-circuits, interference voltages, confounding of terminals
Description
Non-ferrous metal switches detect only non-ferrous metals such as aluminium and brass. The attainable switching distance corresponds to that of inductive proximity switches of the same size. Non-ferrous metal switches cannot detect materials which contain iron. Thus this sensor type is particularly suitable for distinguishing between ferrous- and non-ferrous metals.
for the detection of non-ferrous metals
sturdy
free of wear
high resolution and sensitivity
high load current